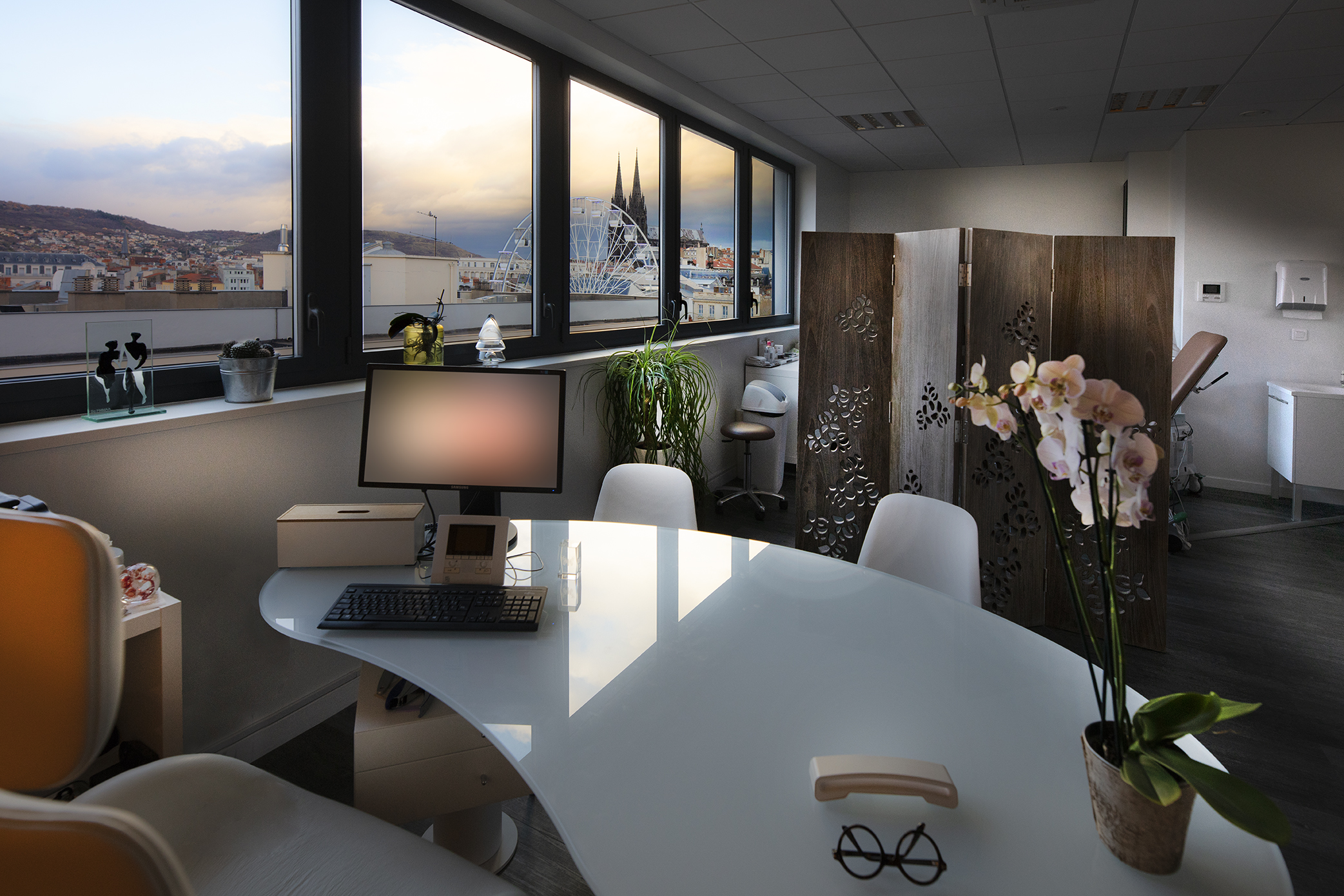 "I completely imagined and designed my cabinet, so that it is in my image, and that it is as welcoming, elegant, warm, and bright as possible."
My goal is to help women to become the best version of themselves.
Opening time
MONDAY : 2pm – 7pm
TUESDAY : 2pm – 7pm
WEDNESDAY : 2pm – 7pm
THURSDAY : 2pm – 7pm
FRIDAY : 2pm – 7pm
Appointments can be made online or by phone.
My office of aesthetic medicine is ideally located in the hyper-center of Clermont-Ferrand, a stone's throw from Place de Jaude.
Due to this location, access is easy by tram, bus, or car ( the office does not have a reserved parking space, but it is easy to park your car in the parking lot of the Jaude 2 shopping center: the entrance is on rue Bonnabaud).
The office is located on the 4th floor of a modern building (3 Avenue Julien, in the large "Carré Jaude 2" complex).
For information, the practice has elevators (but not a stretcher access).
Are you still hesitating ?
Are you still hesitating? Asking questions is completely normal before launching! I have listed here the most frequent questions that my patients ask me. The first consultation is there to answer all your questions.