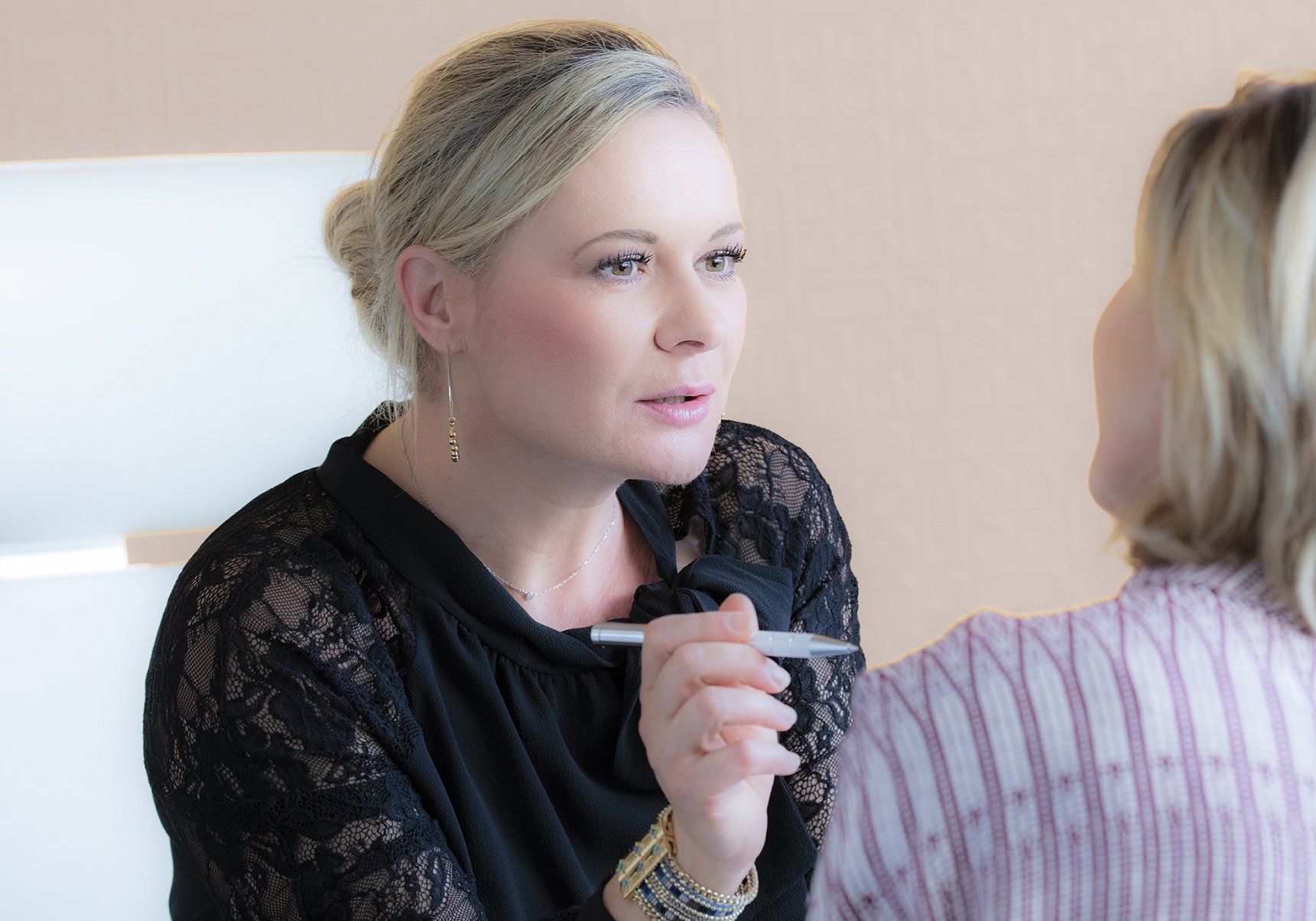 The consultation of aesthetic medicine is an important moment.
It is essential before any treatment of aesthetic medicine, even if the patient has already received other treatments in another office.
My goal is to help women to become the best version of themselves.
Its purpose is: 
– First to know each other.
– Then to make an inventory of medical history, and aesthetic medicine treatments performed previously.
– Then to let each patient take the time to explain what is causing her grief , bothers and even the complex. Take the time to mention what she would like to change ("look less tired", "restore radiance", "look less sad", "look less severe", etc.).
– After that, I answer all questions and doubts that the patient may have, before embarking on a treatment of aesthetic medicine. 
– Then I establish a precise diagnosis of the face, its evolution over time (each face evolves differently), its loss of volume, firmness, the appearance of fine lines or wrinkles, alteration of the complexion, etc. 
– then I explain the possibilities of suitable aesthetic care (all the advantages, and the risks also) .
– Following all this, I establish a precise estimate, which is variable according to the cases, therefore not reproducible from one patient to another. This quote is accompanied by precise written explanations concerning the care, as well as by "informed mutual consent" (in other words it is a mutual commitment, both by the doctor and the patient, and which must be signed by both parties) .
– And finally, it is necessary to allow a "period of reflection" to pass so that each patient has time to "mature" her decision, to accomplish this decision in any event, and in full awareness, before launching.
I like to take the time during this consultation to listen to each patient, their wishes, their expectations, to examine each of them carefully, and to establish a personalized diagnosis. And finally to explain the treatment possibilities.
In fact, this consultation time is often long, but far from unnecessary. My goal is that each patient leaves this consultation with clear ideas about the proposed treatment, and has no more questions.
If questions persist despite everything, or if new questions arrive between consultation and treatment, I am of course available to answer, so that, on the day of treatment, there is no longer any doubt!
Are you still hesitating ?
Are you still hesitating? Asking questions is completely normal before launching! I have listed here the most frequent questions that my patients ask me. The first consultation is there to answer all your questions.