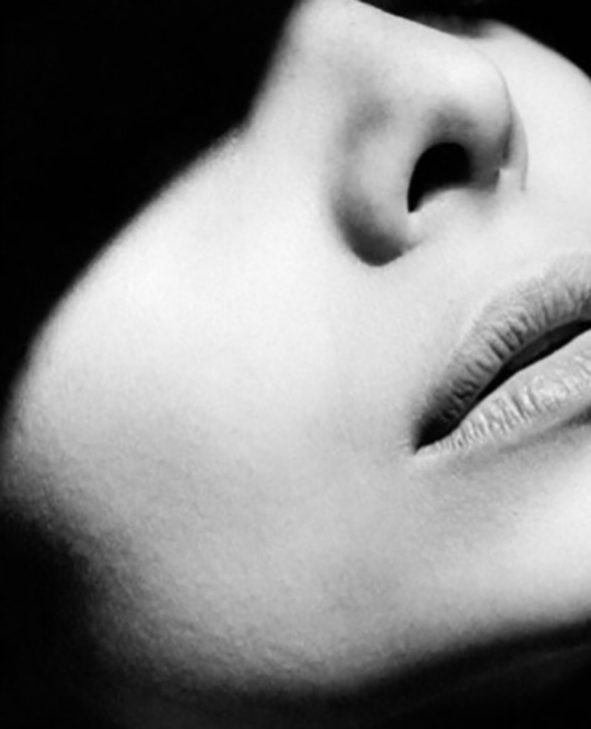 "This aesthetic medicine treatment is mainly useful for treating the quality of the skin."
DEFINITION
It involves activating the renewal of cells (= increasing their regeneration), more or less deeply (epidermis + / – dermis), using a more or less powerful acid, for more or less marked effects.
In fact, this technique is suitable for all skin types.
While the "scrubs" made in beauty salons by beauticians are superficial treatments, this treatment that I carry out cross the barrier of the epidermis. This is why they can only be practiced by doctors.
The peel that I use is a "self-neutralizing" peel with slow release, therefore very secure, and which does not require any "pre-peel" preparation" at home.
In fact, it is the combination of 4 fruit acids (exact term : AHA : Alpha Hydroxy Acids), and not only Glycolic Acid : it contains Glycolic Acid, but also Mandelic Acid, Lactic Acid, and Phytic Acid.
INDICATIONS
Lighten blurred tones, matify, tighten the pores of the skin, ideal for improving oily or combination skin.
DURATION OF CARE
The session lasts about 15 min.
RESULTS
The result is immediately noticeable, the skin is smoother, more hydrated and toned from the first session : you get a real "radiance boost", a "new skin" effect.
I have found that the improvement in the skin condition is progressive and cumulative over the sessions, but very natural. In total, the complexion gradually becomes more radiant, more uniform, more matte, the makeup stays better.
Protocol
As a cure : 4 sessions spaced one week apart.  
In maintenance : 1 session 1 to 2 times a year, depending on the skin's needs.
Products used
I use for this treatment : EASY PHYTIC® from SKINTECH® laboratory.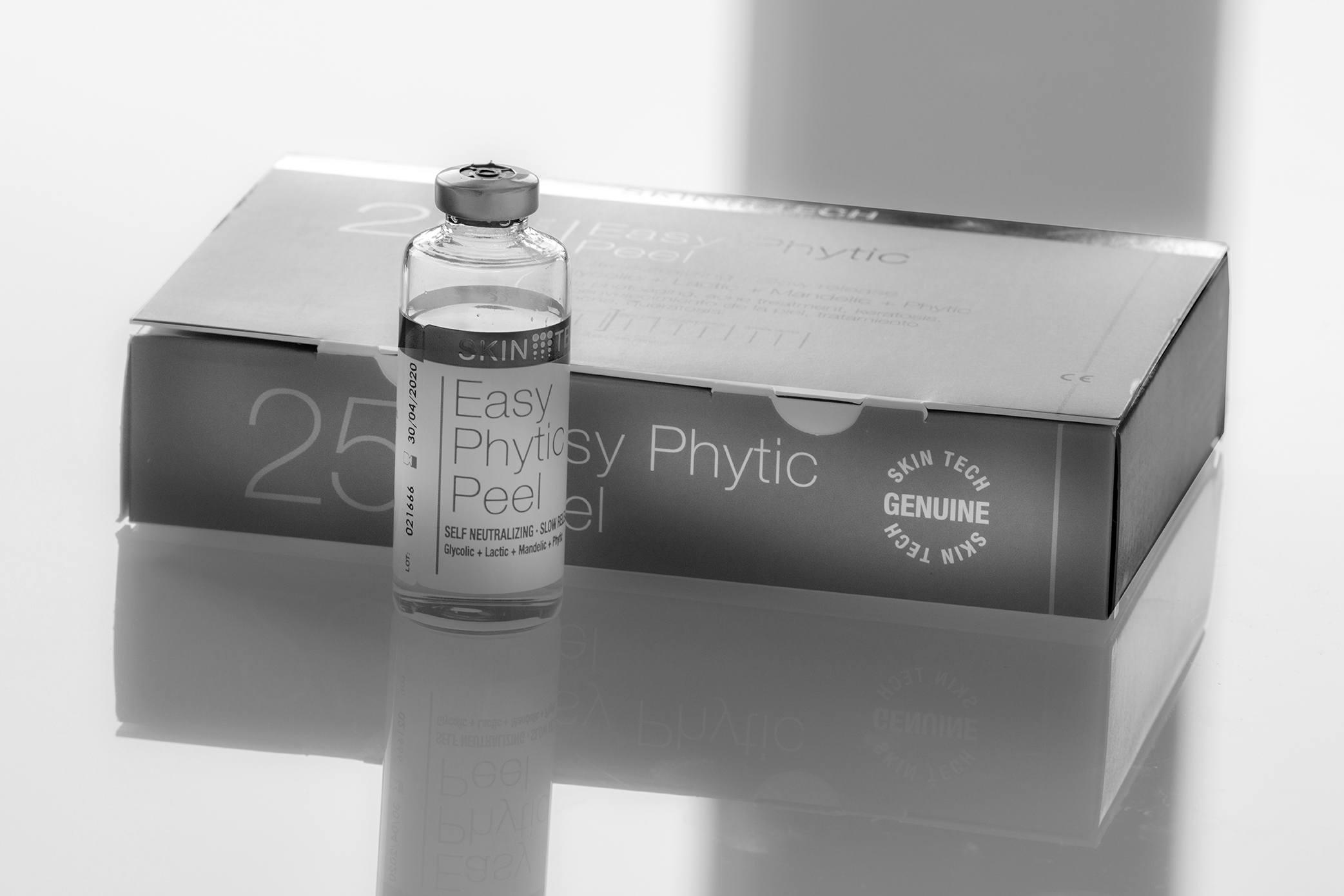 The treatments carried out in the office are purely medical aesthetic services, which means that they do not require surgery.
Consultations and aesthetic medicine treatments (morphological and anti-aging medicine) are not refundable by the Social Security: all care is subject to prior consultation, with the development of a personalized quote (no quote is issued by phone, or internet).
It is not practiced : nutrition consultation, micro-nutrition, or hormonal checkup.
Are you still hesitating ?
Are you still hesitating? Asking questions is completely normal before launching! I have listed here the most frequent questions that my patients ask me. The first consultation is there to answer all your questions.