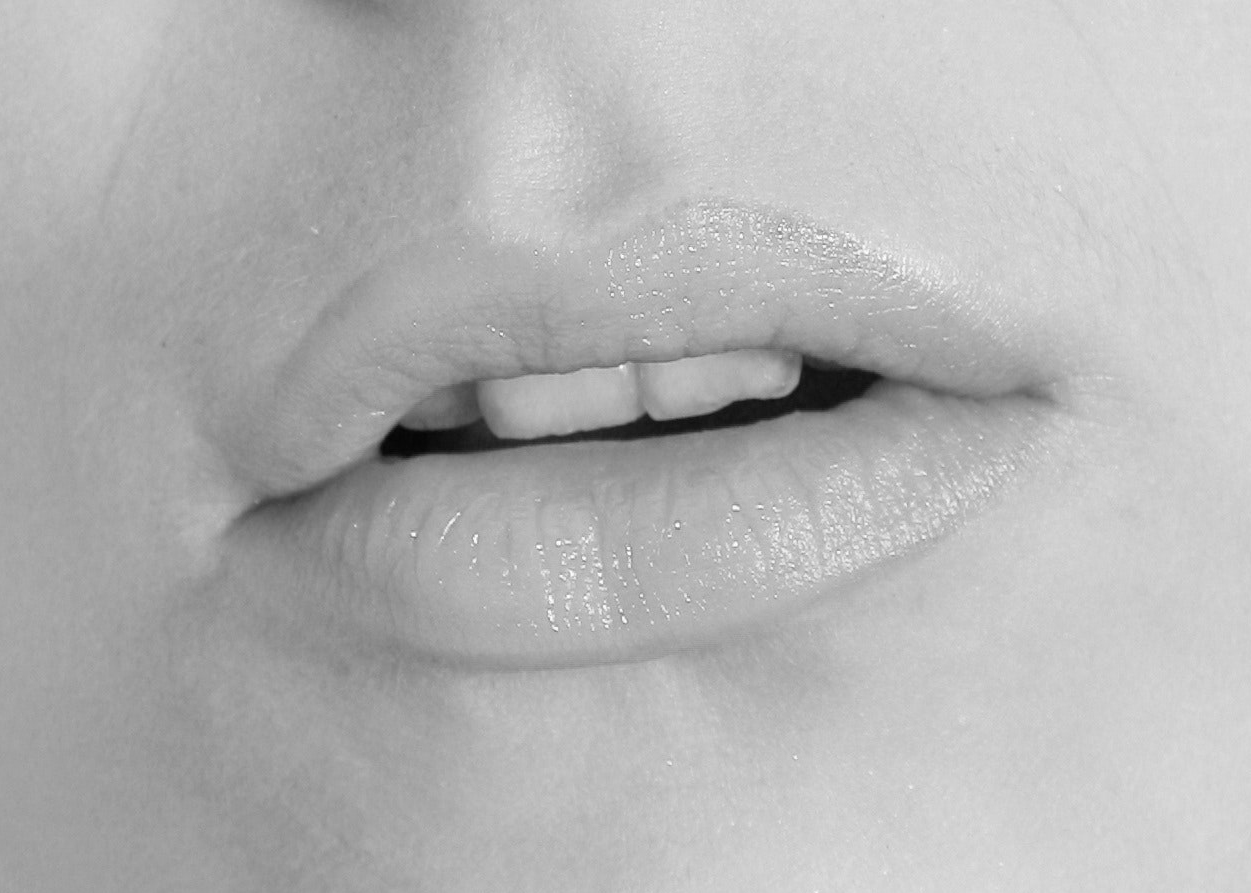 "If I had to define THE care that I love to give to my patients, MY SIGNATURE CARE : it is the treatment of the mouth."
LIPS
Indeed, this is a delicate area, which therefore requires delicate treatment and good technical mastery. And that's what fascinates me : the finesse and precision of the technique, and the subtlety of the result, which must be both effective and discreet.
Being a woman myself, I know how important this area is important and fragile, and requires the greatest attention.
I adapt to the request of each patient, but keeping in mind that the result must be delicate, elegant, and in harmony with the whole face. I see aesthetic medicine like that, a search for harmonization, and not a transformation.
In a woman, the mouth has for me a capital importance, it represents the femininity of a face, and is the asset seduction par excellence .
Over time, this area of ​​the face, where the skin is very thin, changes :
– at the start, I can note a dehydration with a change in color, the lips are less radiant, duller.
– the volume decreases, the lips appear less pulpy, wrinkle.
– then the contours fade, are less marked, cupid bow flattens out.
– then the lips tend to retract and go inward.
– and finally I notice in my patients the appearance of fine lines, then wrinkles, around the edge.
At all these stages, aesthetic medicine can act, thanks to injections of hyaluronic acid :
– in fact, hyaluronic acid is the main hydrating agent of the body, the injections that I practice therefore allow a re-hydration of the lips, which will find a radiant, fresh, glossy appearance.
– the injections of hyaluronic acid also allow plump the lips, and restore their lost volume.
– when it is only a question of restructuring, redrawing the contours and cupid bow, or re-hemming the lips, hyaluronic acid injections are also very effective.
– they also treat wrinkles and fine lines around the mouth.
– in case of asymmetry between the upper lip and the lower lip, or if one side seems thinner than the other, I realize hyaluronic acid injections to correct this, naturally.
The hyaluronic acid that I use for this treatment is VOLBELLA ® (JUVEDERM ® range from ALLERGAN ® laboratory).
The treatments carried out in the office are purely medical aesthetic services, which means that they do not require surgery.
Consultations and aesthetic medicine treatments (morphological and anti-aging medicine) are not refundable by the Social Security: all care is subject to prior consultation, with the development of a personalized quote (no quote is issued by phone, or internet).
It is not practiced : nutrition consultation, micro-nutrition, or hormonal checkup.
Are you still hesitating ?
Are you still hesitating? Asking questions is completely normal before launching! I have listed here the most frequent questions that my patients ask me. The first consultation is there to answer all your questions.